Check Three
When searching for a supplement, you'll notice every product label has a claim to address a certain symptom, as well as a supplement facts panel comprised of names and quantities of ingredients. However, after finding multiple brands that suit your needs, all with varying formulas, how do you choose one product over another?
The quality and effectiveness of a supplement depends on many things and is something the team at Arthur Andrew Medical takes seriously. We focus on not only ensuring our products produce real results, but that the results are backed by science, stats, and standards. Be sure to "Check Three" before choosing a brand and making a purchase.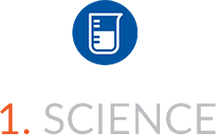 Without some form of science, innovative concepts would never become a reality. But when it comes to anything you ingest, science is imperative. At Arthur Andrew Medical, the most important aspect of any formula is the formulation process.
It is rare to find one person who is an expert in all supplement categories across the board. That is why we developed a team that consists of experts in the enzyme, microbiological, and even food categories of supplements. Why do we have a PhD Biochemist involved in most of our new product development? The answer is simple: he makes us better. Why did we reach out to a naturopath who focused his last two decades of practice in endocrinology for our hormone support formula? Again, the answer is simple. He made us better and, in turn, we produced a better product.
Using the latest clinical research and safety data on our ingredients allows us to formulate products that provide real results. Backed by years of experience, our team of experts think outside the box and devise product ideas that are not necessarily on our radar. In fact, additional testing on early development concepts led us to realize that we had uncovered new and exciting data, which resulted in the release of our two newest and innovative products, Aminolase and Floraphage.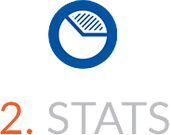 Stats support the quality and effectiveness of each product. We hope to improve the trust in our products, and brand, by making the information from our formulation and testing processes more transparent.
Which clinical studies were utilized to determine an ingredient's inclusion in a formula? Were any additional tests performed on the product that demonstrate safety and efficacy? A nutritional supplement should have statistics that support every claim a company makes for it. Anecdotal testimonies on a brand's website are not enough. Besides, how do you even know who is writing them?
Though we supply testimonials from actual clients, it is vital to provide more than simply anecdotal claims of efficacy. Science and standards alone are not enough. We provide the values within them so you can make more informed decisions for your health.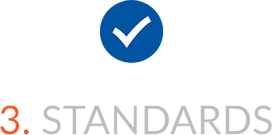 Standards are an integral aspect of how a company operates. Without a set of standards, a product will never offer any level of consistency and would be difficult to stand behind. There are many aspects of a formulation, and it doesn't start with ingredients. It starts with where the ingredients come from.
Good Manufacturing Practice (GMP) certifications are now considered the industry minimum. Every legitimate nutritional supplement manufacturer must be implementing a set of standards that are required by the FDA Code of Federal Regulations (CFR) 111 for GMPs, which includes testing for identity, microbial contaminants, potency, and many other quality control aspects. But what is it about Arthur Andrew Medical's standards that set us apart?
Firstly, Arthur Andrew Medical is a BBB accredited business. This accreditation was sought to demonstrate our commitment to elevating our customer service standards for our clients. Secondly, in an effort to enhance the safety and trust in the Arthur Andrew Medical brand, we take several extra steps to ensure that we deliver on our mission to produce the highest quality products available. One such step is our partnership with Star-K, whom we employ to audit our facilities, products, and suppliers. This added step in the production process not only certifies products as Kosher, but also offers opportunities to exceed requirements, as the Star-K audit goes beyond what is expected for standard GMP practices.
Through further supplier audits and vetting, we verify that our ingredients are non-GMO. Our formulas are also independently verified to be free of GMOs through third-party laboratory testing. We ensure completed lots are free of common allergens as well as continue potency testing to uphold the standards on our labels to the highest extent. When we make a potency claim on our label, we are certain the product meets that potency till the expiration date and not at the time of manufacture.
We pride ourselves in our ability to formulate products without the use of unnecessary binders, fillers, excipients, and other unwanted ingredients. One of the staples of an Arthur Andrew Medical product is a "clean label." This means no processing agents, such as magnesium stearate, are used in the process of production. Your health is far more meaningful to us than the speed at which our products are manufactured.
Science, stats, and standards are imperative for finding a quality supplement that works. Not all products are created equal, and we've learned that by becoming transparent with our formulation and testing processes. You will see and trust that Arthur Andrew Medical's products are highly effective and proven to work.