Novequin®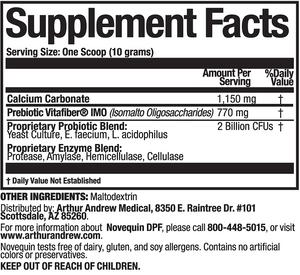 Assists with proper digestion and immune health in large animals.


Are any of your animals showing the following symptoms?
Shedding
Bad breath
Yeast issues
Occasional Constipation
The problem may be due to an imbalance of gut flora (the microorganisms, generally bacteria, that live in the digestive system) as well as a lack of digestive enzymes in the diet.
The cause of this problem can be anything from stress, old age, or even grazing in poor quality soil. Just like humans, animals' bodies also have a harder time properly utilizing beneficial enzymes as they get older. With Novequin, your animals will experience healthy digestion and immune health.
Novequin is a safe, effective digestive health supplement for all stages of an animal's life.
Great product!!!

Great product!!! Use it with all my horses that are running!!

Novequin DPF

First time buyer but love the results so far!

Great Product

I use this product on my barrel horse that has ulcers along with his other medication it seems to keep this stomach more in balance. Great company shipped fast and arrived in great shape.

Novequin DPF Review

Why I purchased your Novequin DPF is because I have adopted two horses from our local Horse Rescue (Walkin N Circles) and am also foster two other horses. 3 of the 4 horses came to the Ranch starved and one had been severely beaten. To get them started back in being able to get well, I was told about your product and choose to use it with them. I feel it has helped their bellies immensely. They are all now beautiful, in good shape again, and in training. I am very happy! Thanks for such a great product!

Did OK and came well recommended

Every horse is different I think. Like people. I tried Novaquin DPF based on a friend's recommendation. It was fairly effective. I don't have a bench mark to go by. However, another product my little guy seemed to react to a little better. They're all different.
Ingredients
Suggested Use
FAQs